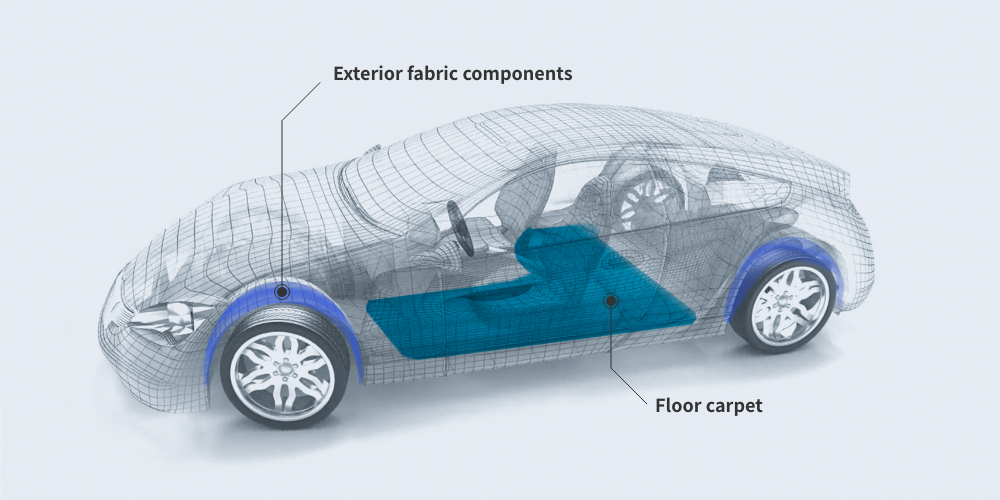 Noise-absorbing carpet for automobiles
We have developed a floor carpet designed to improve the quietness of the car interior as well as to reduce the vehicle weight. Conventionally, the mainstream method of increasing sound-insulation property is to make the resin layer on the back of the carpet heavier. In order to realize improvement in weight-saving and insulation at the same time, our noise-absorbing carpet uses a low-density felt lamination instead of the resin back layer. By using this technology, high sound absorption and attenuation functions have been attained. In addition, this carpet can absorb road noise, and has great effect in reducing noise coming through the ceilings and windows. This product is widely used in floor carpets, optional mats, etc.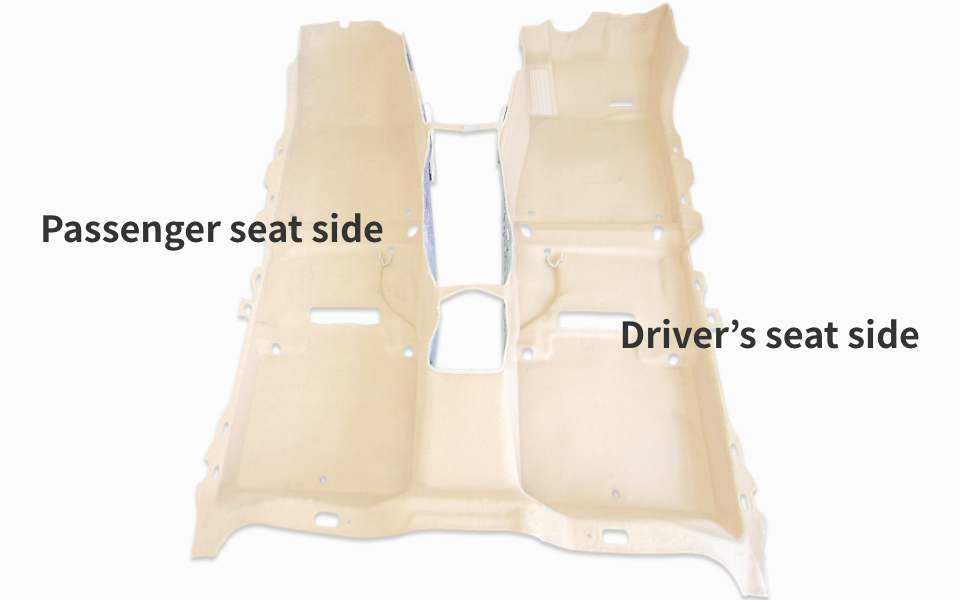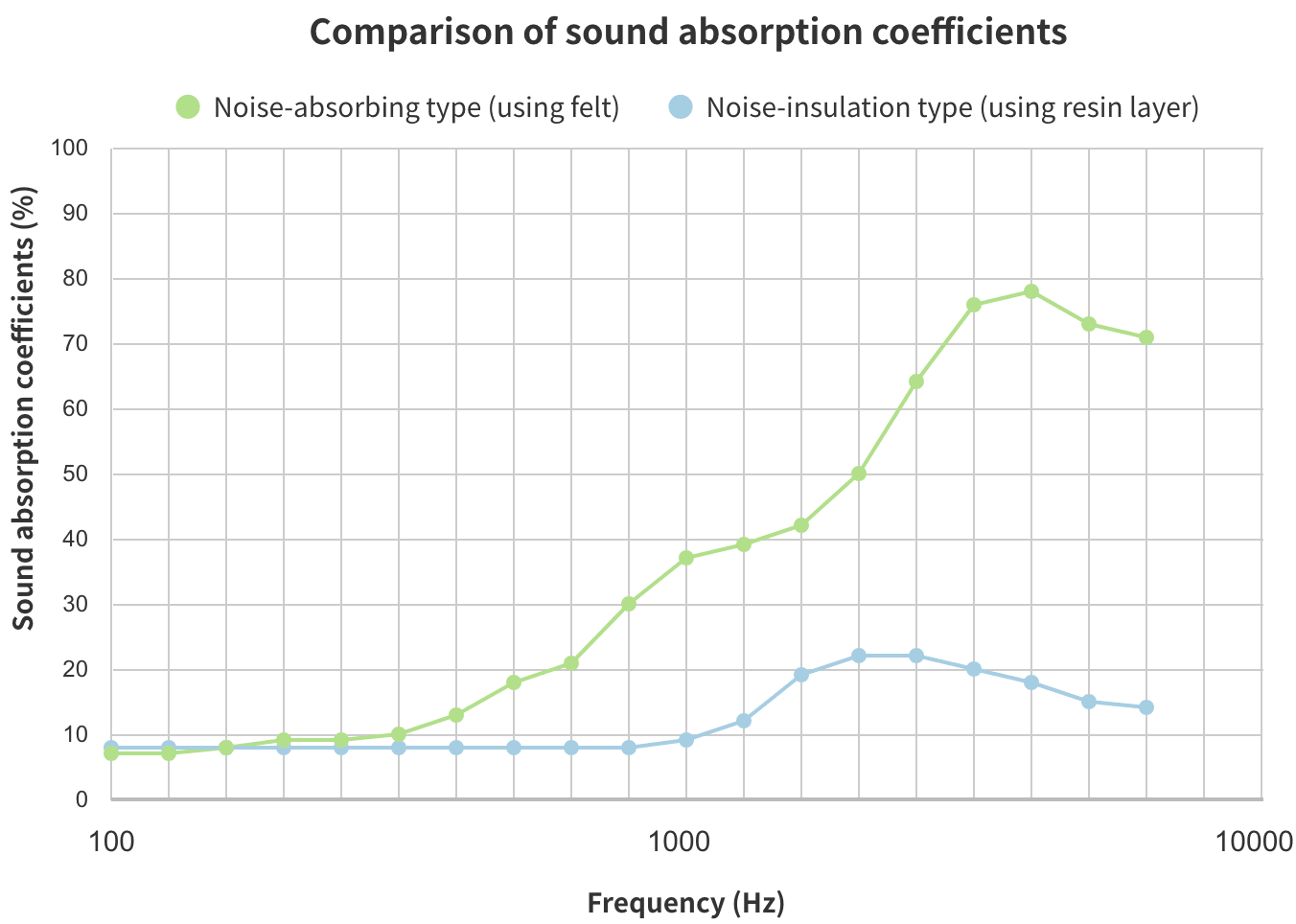 Exterior fabric components
Exterior components mounted in car wheel house parts are required to be able to protect the chassis and reduce noise during driving. By using fiber to make these exterior components, lighter weight and higher acoustic performance can be achieved, as compared with conventional plastic molded components. Notably, we have added functions to reduce stone collision noise and to prevent the adhesion of mud and snow, thereby ensuring safer and more comfortable driving performance.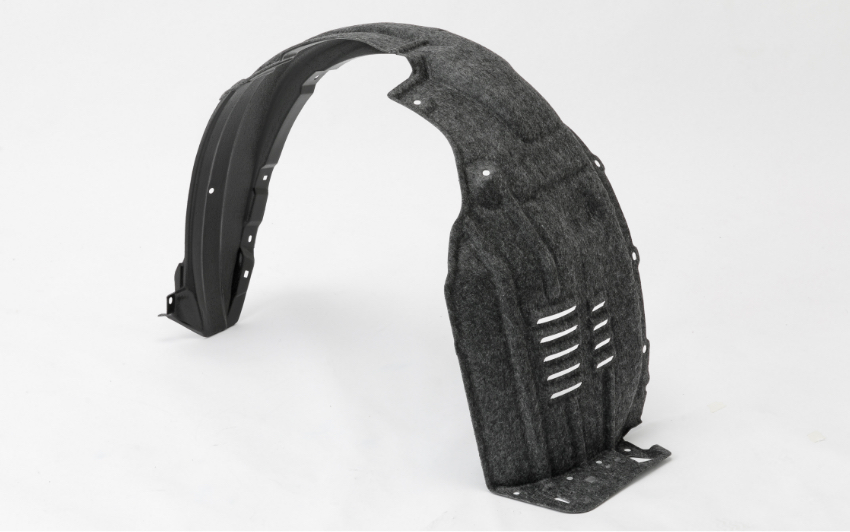 For inquiries, please contact:
Carpet and Accessories Business Division, Automotive Textile Business Headquarters, Suminoe Textile Co., Ltd.