Air-refreshing
TRIPLE FRESH® Bio filter
Deodorizing filters coupled with synthetic enzymes utilize adsorption and catalytic functions to eliminate odor. This technology has been developed through an industry-academia joint research program with Shinshu University.
Shinshu University was researching deodorizing synthetic enzymes. Suminoe Textile had dyeing and finishing technology. Applying these technologies, we have imparted a deodorizing capability to a honeycomb paper filter. The deodorizing filter has been selected for a wide range applications such as refrigerators, air purifiers, and a variety of heaters. The product's effectiveness has impressed many customers, as has our Tispa series of stand-alone household deodorizers, "Real odor deodorization without disguising with a scent®".
Superb fast-deodorizing performance
* Two 100 × 100 × 18 mm pieces of TRIPLE FRESH® Bio filter were placed in a 250 L acrylic box. The residual concentrations of different types of odorous gas (initial concentration = 10 ppm) were measured to calculate removal rates after stirring at a rate of SV = 67,000 H-1.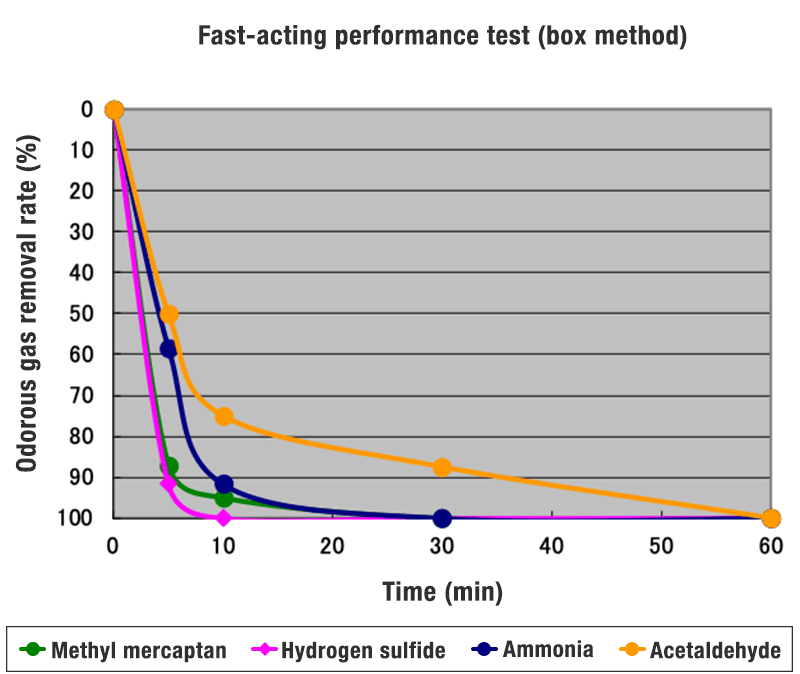 Durable, with a low level of releasing adsorbed substances
* The TRIPLE FRESH® Bio filter was fitted to a single-pass testing device. Methyl mercaptan (concentration: 20 ppm) passed through the filter continuously at a rate of SV = 140,000 H-1. The residual concentration was measured to calculate the durability of the filter.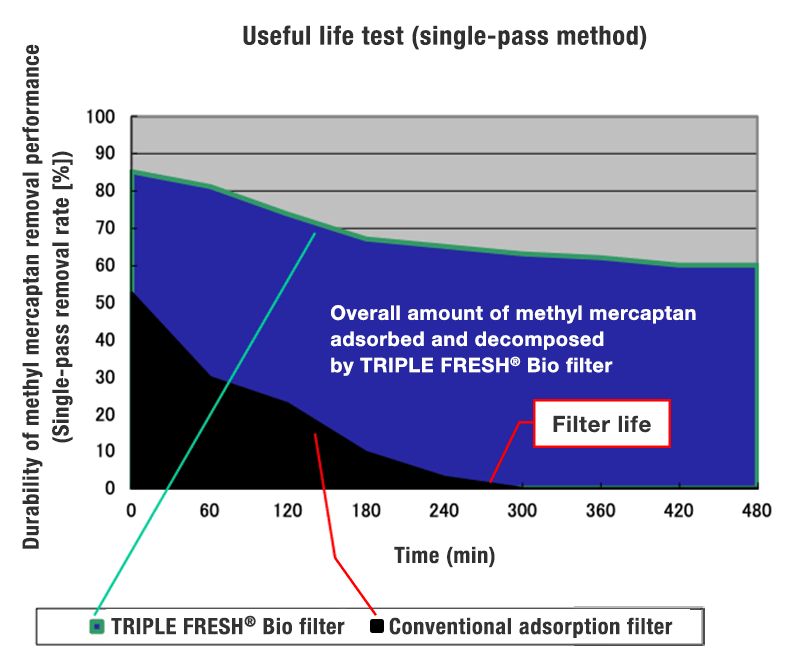 Merchandise/application examples
The TRIPLE FRESH® Bio filter has been adopted as a deodorizing filter in merchandise, as shown below.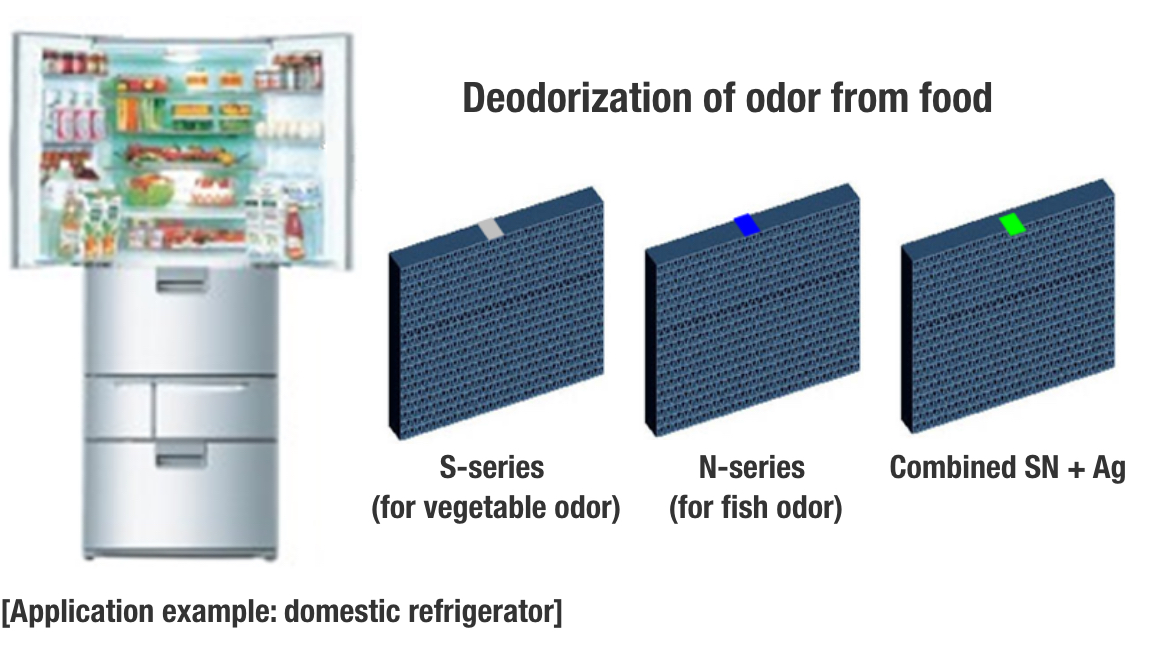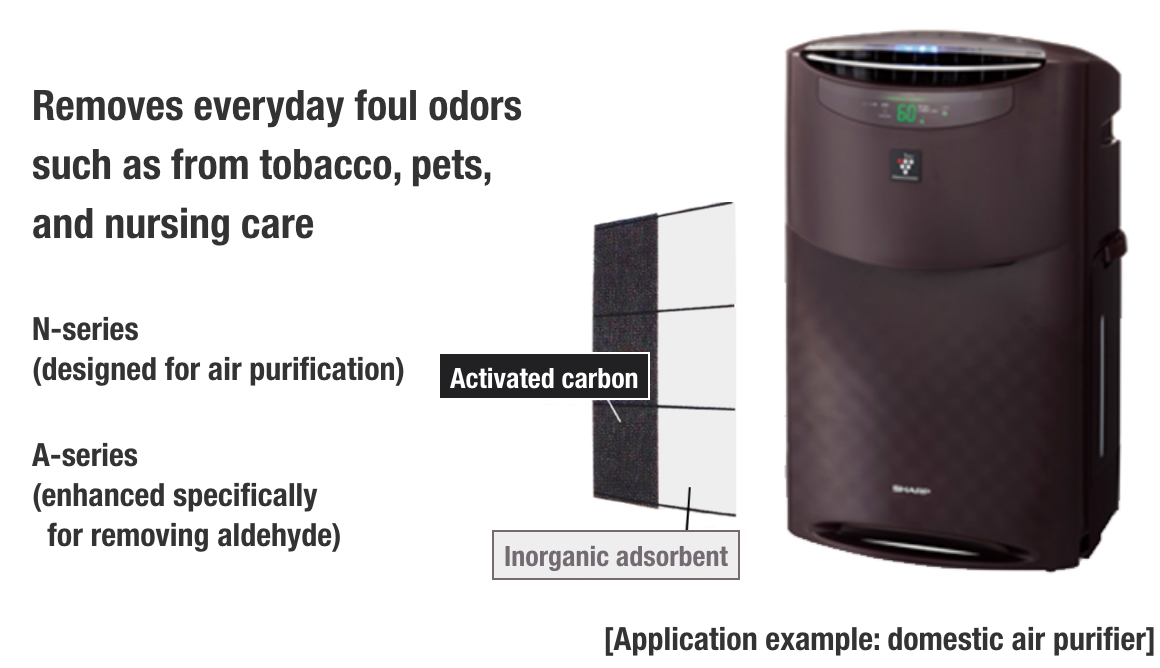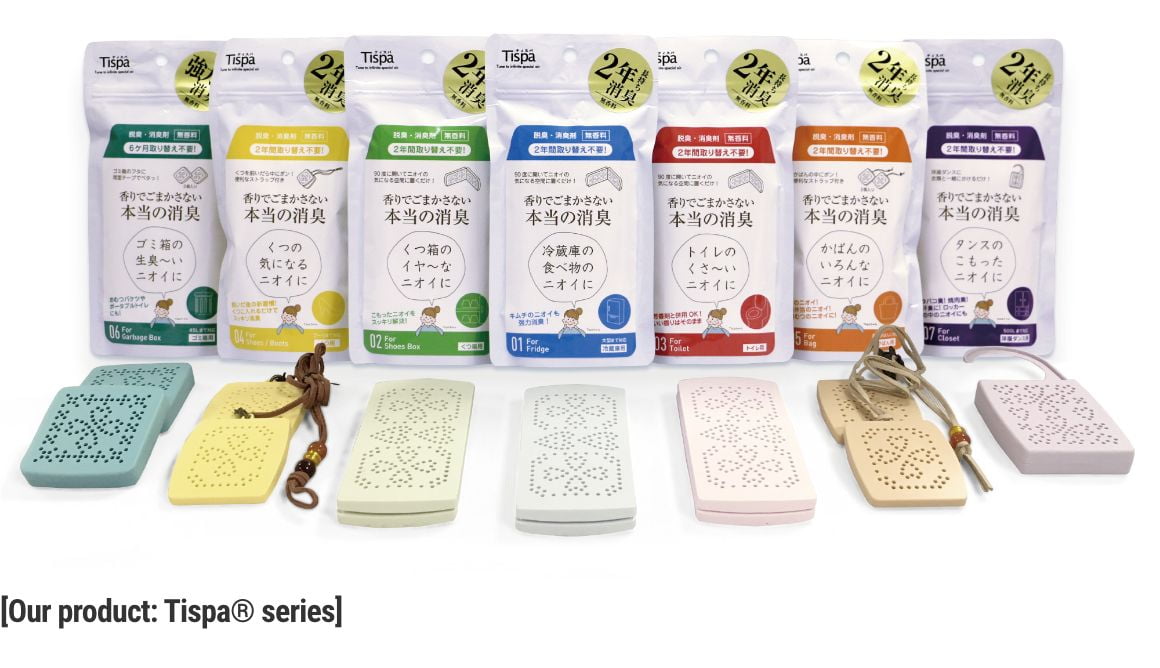 Features/performance
Fast-acting and does not release odor once trapped
Long-lasting deodorizing effects
Tailored to various spaces through chemical optimization to specific odor types
Awards
FY 2008 (58th) Industrial Technology Award from Osaka Industrial Research Association