Polyester bulked continuous filament (BCF) fiber that is friendly to the environment
SUMITRON® is a continuous polyester fiber yarn made of chips recycled from used PET bottles and pure polyester chips. This product is in compliance with the Act on Promoting Green Purchasing. SUMITRON® has also been certified to bear the recommendation mark of the Council for PET Bottle Recycling, as well as the SEK mark (which shows that it has met the criteria for antibacterial, antifungal, antimicrobial and deodorant processing).[Produced by Suminoe Techno Co., Ltd.]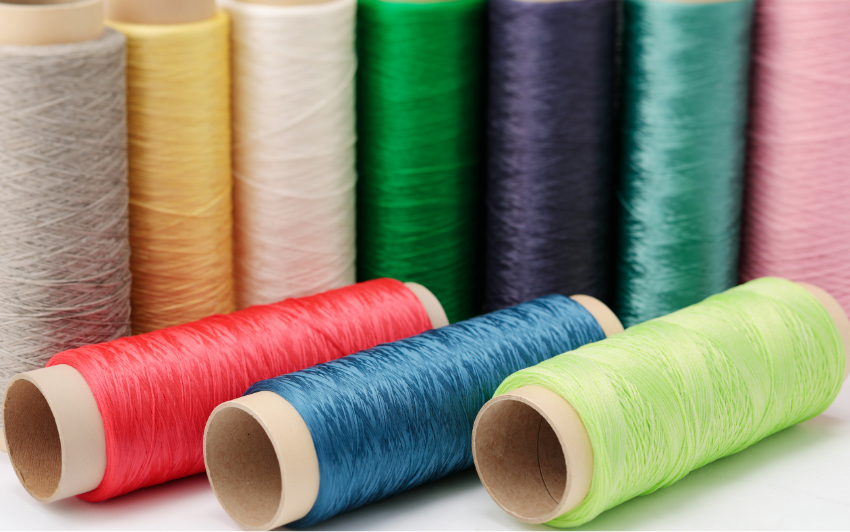 Features
Environmentally friendly

SUMITRON® uses chips recycled from used PET bottles.

Stain-resistant

Since it is made of polyester, the yarn is stain-resistant.

Light- and heat-resistant

Mass pigmentation provides the yarn with excellent light- and heat-resistant properties.

Bulked yarn

The three-dimensional processing gives the yarn a bulky feel.
Application examples
Dust control mat
The SUMITRON® yarn, which has excellent light resistance, chemical resistance and water absorbency, is frequently used for piles of dust control mats installed at the entrances of offices and stores. The antibacterial treated type is also available, which is employed in hospitals and nursing care facilities.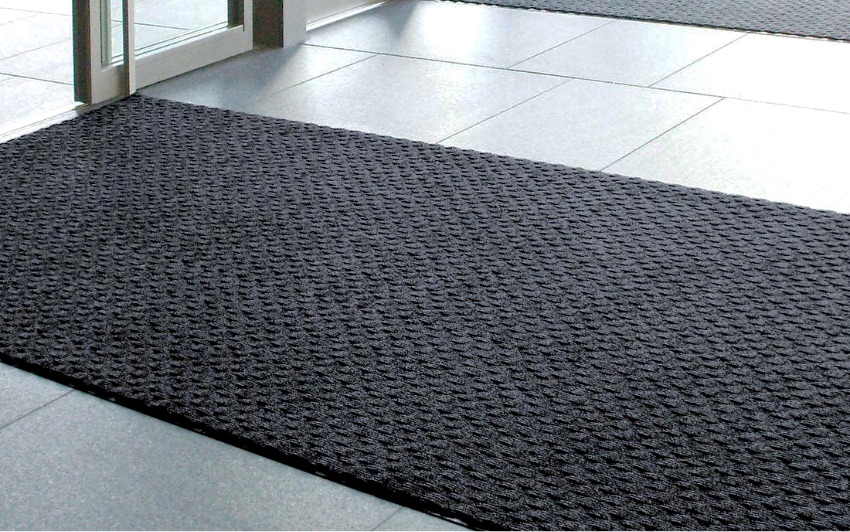 Tension Pad, a straightening pad for steel coil slitter
Carpets using SUMITRON® can serve as a tension pad used for slitting coiled steel sheets. These carpets are highly durable, with cut piles that meet the high density and high metsuke (weight per unit area) specifications. The irregular cross-section fiber is effective in removing iron powder and dust.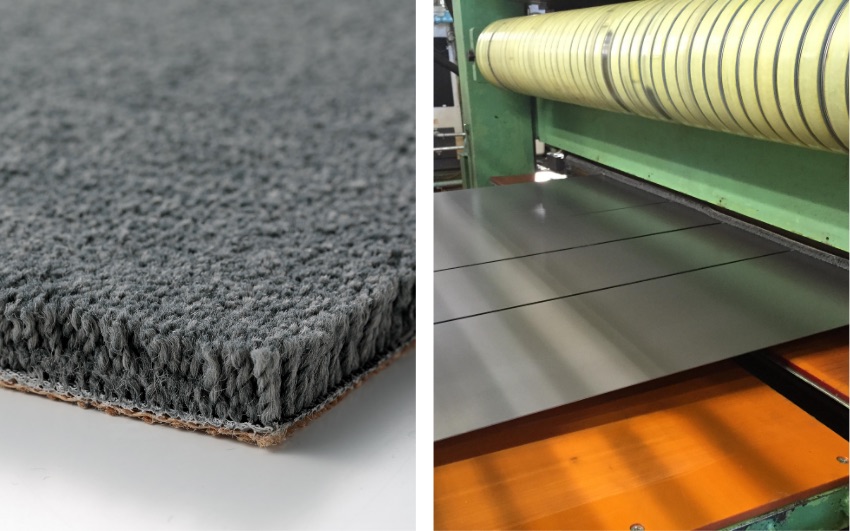 Cleaning tools (brushes, mops, etc.)
Cleaning brushes, mops and other tools using SUMITRON® have appropriate stiffness and elasticity provided by a combination of multiple polyester fibers. In addition, the side edging with an irregular cross-section of SUMITRON® allows users to remove dirt with only water. These cleaning tools are used for cleaning various items, including dishes, cups, bathtubs and toilets.
The Suminoe Textile Group's major product ECOS® uses SUMITRON®
ECOS®, eco-friendly carpet tiles under the horizontal recycling system
ECOS® is a series of ecological carpet tiles. Achieving a recycled material ratio of 83%, ECOS® has reduced CO2 emissions by up to 44%. ECOS® carpet tiles use the SUMITRON® yarn in the surface piles on the front side, and use recycled materials from waste carpet tiles for the backing material on the reverse side.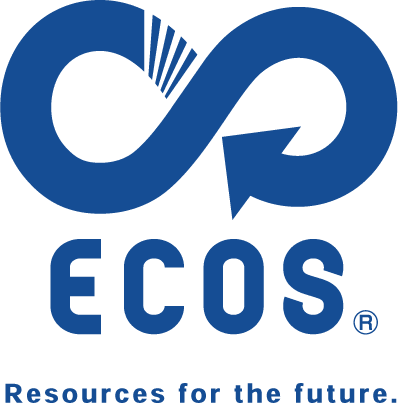 For inquiries, please contact:
Functional Materials Business Division, Functional Materials Business Headquarters, Suminoe Textile Co., Ltd.