Tispa® series deodorizer for home use, "Real Odor Deodorization without Disguising with a Scent"
The Tispa® series is a line of stationary deodorizers specifically formulated to remove unpleasant odors from refrigerators, garbage bins, shoe racks and other sources at home. Tispa uses a TRIPLE FRESH® Bio filter developed by our unique deodorizing technologies. The brand name Tispa, standing for "Tune to Infinite SPecial Air," was so named in the hope of creating a better living environment.
With a uniquely stylish and compact design, Tispa features zero-energy, around-the-clock cyclic deodorization that uses no light or electricity. Its deodorizing effects last a long time, making Tispa earth-friendly and very economical. We proudly recommend the Tispa® series to help create your comfortable living space.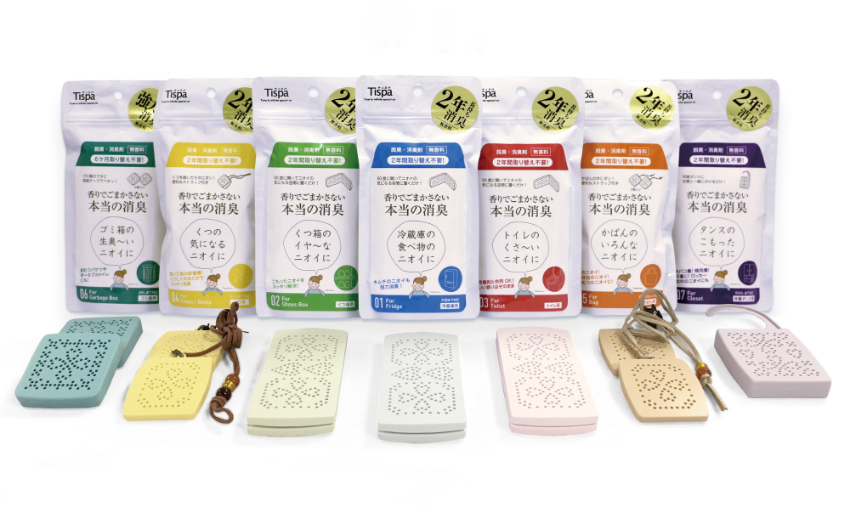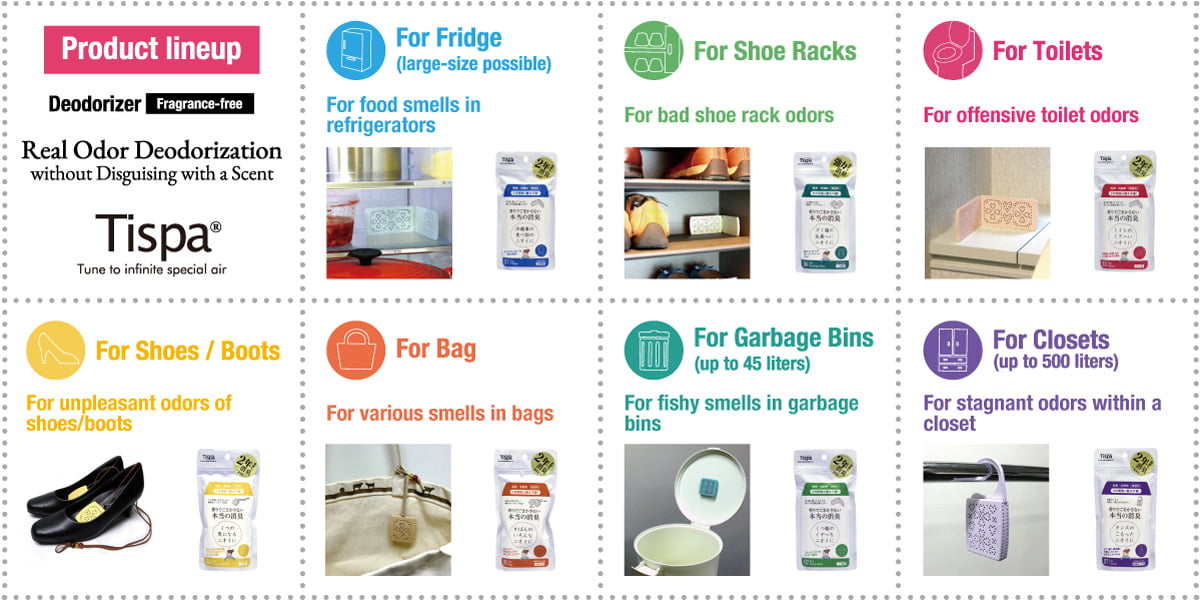 For inquiries, please contact:
Functional Materials Business Division, Functional Materials Business Headquarters, Suminoe Textile Co., Ltd.