Eco-friendly olefin materials
Making effective use of our accumulated technology to shape olefin materials into a sheet form, we have developed bathroom flooring with many functions, such as appropriate flexibility and hydrophilicity, which are required for bathroom floors. Olefin comprises carbon (C), hydrogen (H) and oxygen (O) and does not emit toxic gas during burning, just like trees or paper. The olefin materials are therefore friendly to both people and the environment. This bathroom flooring is soft and comfortable to the touch on the soles of the feet. It is also not slippery even when wet, and can mitigate impact even if you fall down. We offer safe and comfortable bathroom flooring with these excellent properties.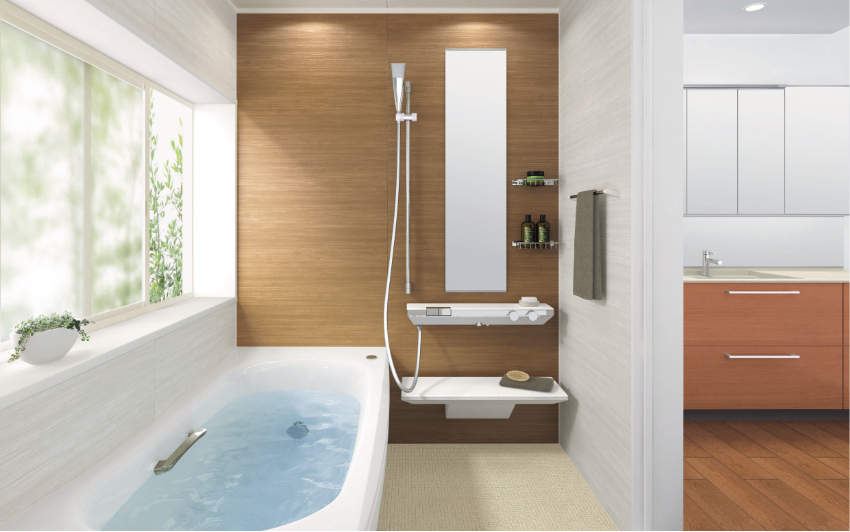 Features
Soft surface texture
Shutting out chills you feel through the floor when you first enter the bathroom during winter
Non-slippery even when the flooring is wet
No emission of toxic gases at the time of combustion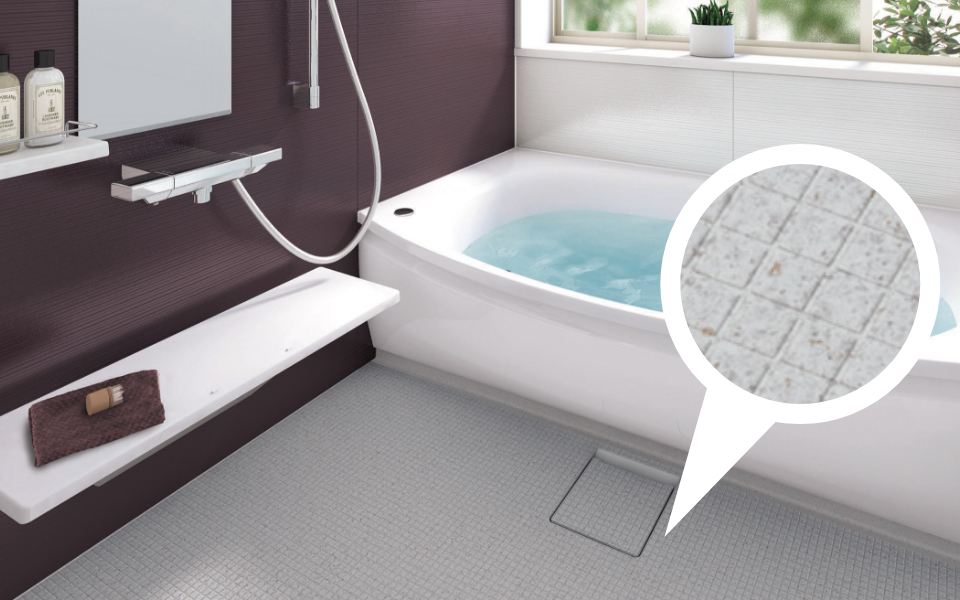 For inquiries, please contact:
Functional Materials Business Division, Functional Materials Business Headquarters, Suminoe Textile Co., Ltd.