Functional Sheet (water shielding/thermal insulation)
"Moisture-permeable and thermal insulating roof-underlying sheet" for general housing-use thermal insulating roofing
This is a functional sheet used as a roof-waterproofing sheet for general housing. Compared with asphalt roofing for general use, this functional sheet is lighter and more air-permeable. In addition, it is a roofing material that insulates heat, providing a comfortable living space and supporting the manufacture of energy-saving and highly durable houses.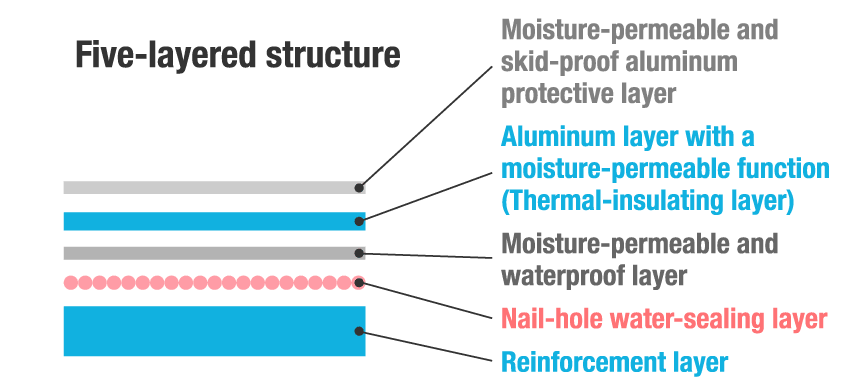 Special water-sealing sheets for waste disposal sites: "Total water-sealing system" and "Temporary work sheet"
This is a functional sheet used on slope faces and bottom faces of waste disposal sites. In our "Total water-sealing system," VARIAS, a specially processed water-sealing sheet, plays the role of preventing rainwater permeating into waste from leaking into the soil. Protective sheets are composed of nonwoven polyester fabric made from PET bottles, being eco-products resulting from our aggressive efforts to conserve the environment.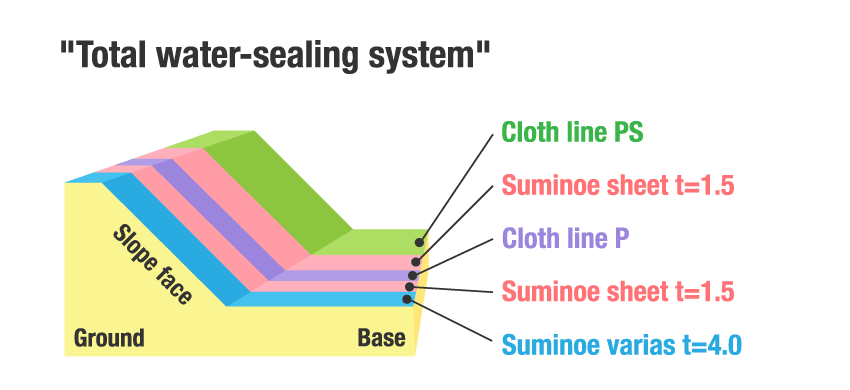 For inquiries, please contact:
Functional Materials Business Division, Functional Materials Business Headquarters, Suminoe Textile Co., Ltd.